Indulge yourself in the Tuscan lifestyle and discover the region's passion for food and fun.
With a love of food and travel, George and Linda found their calling in Tuscany.
George, a pilot, and Linda, a school teacher, spent their summers traveling the world in search of local customs. "I never wanted to be a tourist–I wanted to be a local," says Linda of her years of travel. "I found myself bringing home souvenirs from local grocery stores." During his journeys around the world, George has cooked and eaten in both obscure and off-the-beaten-path kitchens around the world, as well as restaurants run by famous Michelin-starred chefs. During his "travels" to Italy George could often be found in the kitchen making pizza with the women of the local villages! "I want to share my experiences and passion with our guests," says George.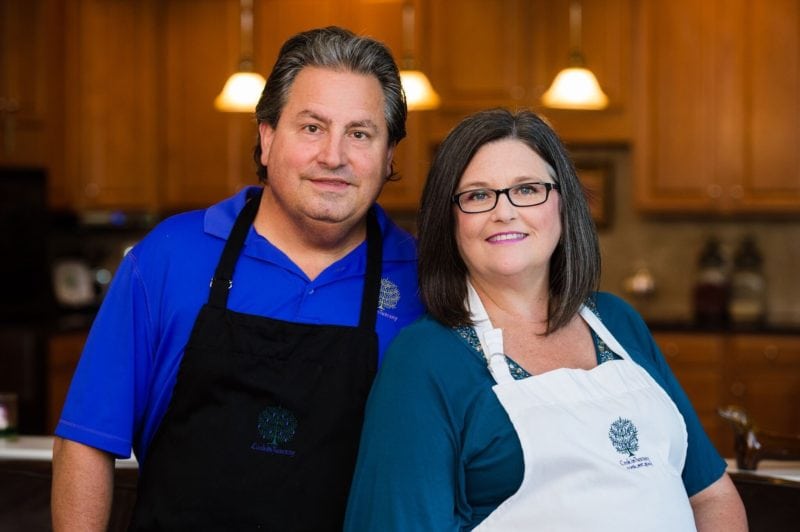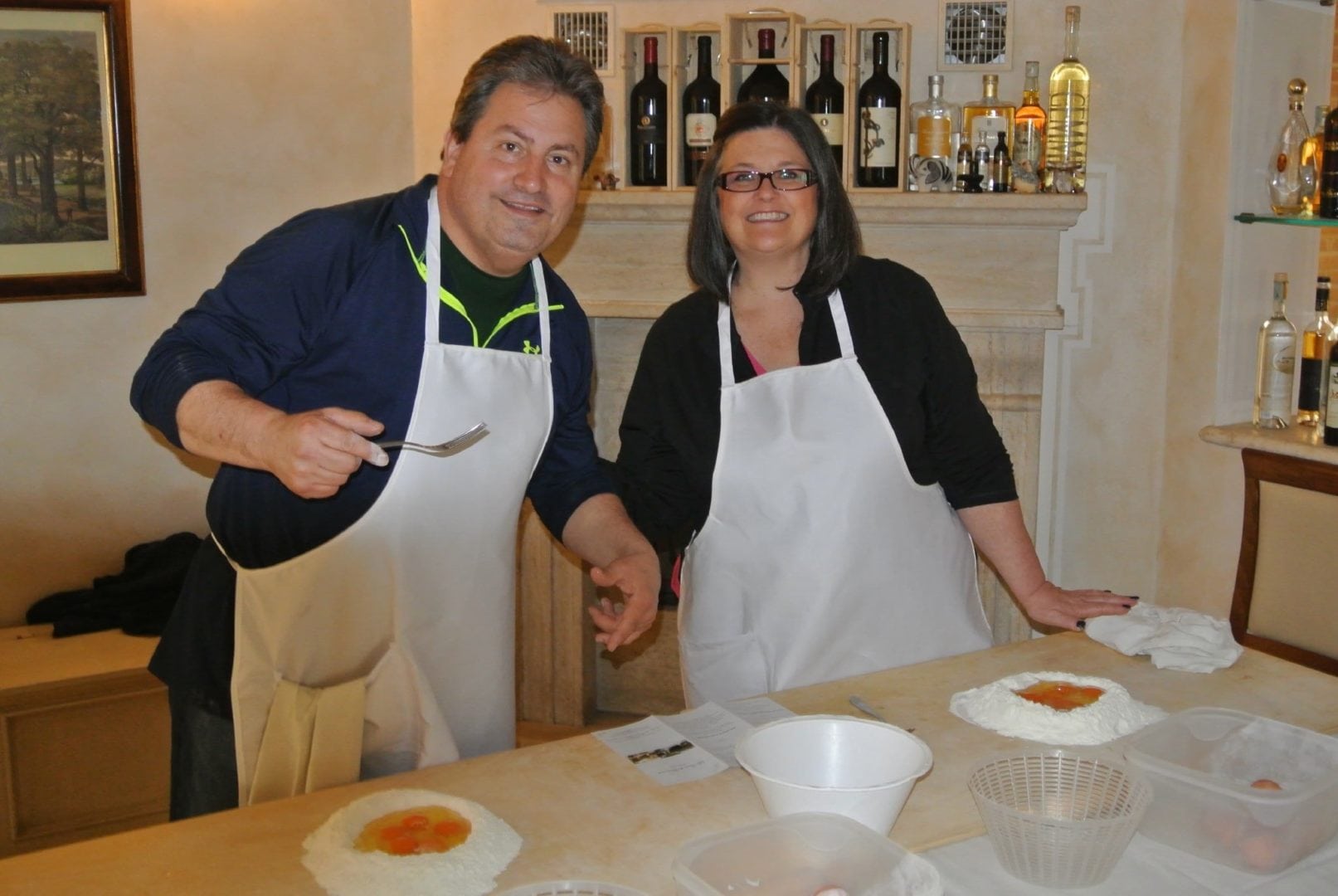 George and Linda frequently traveled throughout Italy, and on one of those trips to Tuscany many years ago, George and Linda fell so in love with the village and people of Montefollonico, and decided to share it with everyone!
These two high-school sweethearts, both from New Orleans, combined their love of food and travel with Cook In Tuscany. Today they share their love of Tuscany with a dose of Southern Hospitality. "We want our guests to see and feel like they live here in the village, so we give them a true authentic visit."
George, Linda and their micro dachshund, Talula, live in the village, so you can often find guests sitting with George in the garden, overlooking the valley, drinking wine (sweet tea) and telling stories. So, roll up your sleeves and come roll pasta in Montefollonico!