Ready for Your Own Tuscan Adventure?
Much more than a cooking school in Tuscany. Join us for a hands-on, all- inclusive culinary tour with daily cooking lessons from local Tuscan women, first-class accommodations in the medieval hilltop village of Montefollonico, tours of the region's wineries and cheese makers, daily excursions to local and historic sites, recreational activities and more!
Accommodations
Beautiful Montefollonico, Italy
We offer two places to stay in Montefollonico.  Your home for the week will be at Hotel La Costa-within the walled village of Montefollonico, or our Villa in Montefollonico-with views of the countryside.  Both locations have the same program.
Our program fits all levels of cooks. Class sizes range from 10 – 16 people and all skill levels-just enough, but not too many.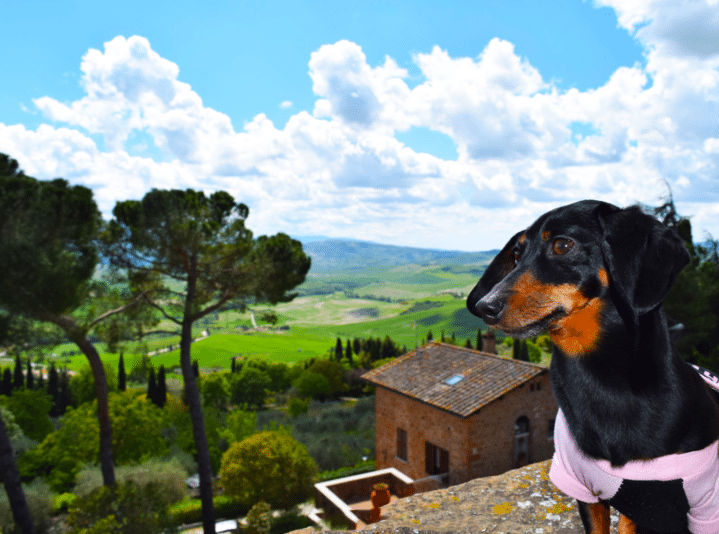 Cost
All-Inclusive Program
$3850 per person for our 6-night 7-day all-inclusive program, based on double occupancy. There is an extra fee of $300 for a single room. Cost includes 6 nights at Hotel La Costa or our Villa in Montefollonico, hands-on cooking classes, all meals, wine and receptions, excursions, tours, bus tours, and all gratuities. In other words…as long as you are with the group, you pay for "nothing" –except for your souvenirs! Airfare and airport transfers are not included. We accept checks and credit cards.
Deposit
$500 required at the time of booking. The balance is due 120 days before start of the program.
Cancellation Policy
Cancellation Policy
150 days before start of program – full refund
149 days to 90 days before start of program – 50% refund
90 days before start of program you will unfortunately forfeit 100% of your payment.
BUT… if you do not cancel, and only want to change your date and notify us of this change before your arrival date, we can change this for you without any charge–assuming we have availability. (Time restrictions apply)